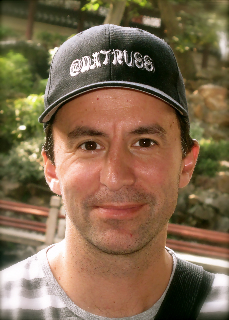 Post 1
The third Teacher I was assigned was David Truss. Mr.Truss is the Vice Principal for District #43 in Coquitlam, BC, Canada. Mr.Truss' blog is titled
Pair-A-Dimes for Your Thoughts
, in the post
Shifting Learning
Mr.Truss talks about the 2013 Reform Symposium Conference that he was asked to present at. In his presentation Mr.Truss explains the goals of the iHub program, and for his school. Their goal is to create "an inquiry-driven, collaborative, and engaging learning environment." Mr.Truss wants to succeed in this by giving the students the opportunity to choose their own topics with guidance from teachers. Mr.Truss wants his school to focus on inquiry, voice, audience, community, leadership, play and network. With these 7 components Mr.Truss feels he can encourage his students to be involved in each others learning and also involve the community in encouraging the students to continue to learn.
The 2013 RSCON features over 100 presentations from around the world, Mr.Truss writes about 3 other the presentations he has watched so far. He wrote about Jackie Gerstein, Ed.D, whose presentation was on using social media to engage in personalized and relevant professional development.Second, Mr.Truss writes about the presentation by Chris Wejr. Wejr's presentation is about giving the teachers time and resources they need to learn, explore and connect during the school day. The third presentation Mr.Truss wrote about was by Kelly Tenkely,Michelle Baldwin, and Nancy Babbitt. This presentation is about "cultivating curious learners" and inquiry-based learning.
Post 2
In this post Mr. Truss talks about his
Personal Learning Network
, and how he has not been connected for awhile. He explains how it did not have a huge impact on his life to not be connected, but he missed it. He explains how he misses his network when he is not connected because then he is not constantly learning and changing, he is simply standing still. In this post Mr. Truss gives a few snippets of some of his must read blogs and I found a few of them very interesting. He explains how he starts out with a need for a presentation and then goes to his PLN and comes up with ideas. The snippets he used from his must read blogs, were about disagreement and how it should be used to enhance learning and teaching.
This post really showed me that a good PLN is worth having, because it challenges the way you think and shows you information you may not normally think to use. Mr. Truss does a great job explaining how he uses his PLN and explaining why it is important to have a PLN. My comment to Mr. Truss was that, he showed me how too really use a PLN and that my PLN needs a lot of work if it is going to compare to his one day.